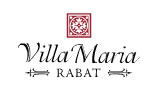 Villa Maria. On the road which leads from Rabat to Buskett, one cannot but notice Villa Maria,- a beautiful villa which has been refurbished and converted to provide a rich and comfortable venue for any type of event which one would like to organise. Villa Maria used to be the residence of the former Acting President of Malta, Mr Paul Xuereb. The spacious layout consists of very largely sized, fully air-conditioned rooms with lavish palazzo style décor. There is also a mature garden at the back which offers open-air facilities. Used as an open space for receptions and standing up events, the venue can take up to over 400 people. Ample parking facilities are available around the villa. Tel: 21 454518.

Villa Overhills. The Villa was built by Englishmen at the beginning of the twentieth century and its architecture reflects the British influence on Architecture.  It has two large original fireplaces, a large bar and a spacious interior.   From a large magnificent hall one is led to a smaller one, to the left-hand side of the villa as one looks at it from the front. Late Nineteenth Century Victorian Villa. Spacious and impressive reception venue. Beautifully kept gardens with mature trees and suggestive pathways. Swimming pool, gazebo and other original features, large parking space, ideal for photography and videography. Tel: 21 657500.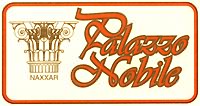 Palazzo Nobile in Naxxar is a building of architectural rarity. Palazzo Nobile is available for private functions, such as weddings, engagements and parties. The many baroque features of Palazzo Nobile together with its classic large terraced gardens, provide an ideal backdrop for memorable photographic sessions. Palazzo Nobile's location and ample parking will definitely make a success of your occasion. Tel: 9947 0135.

Castello dei Baroni is situated in the picturesque countryside atop Wardija Hilltop village, in the north part of Malta only 5 minutes drive from St Pauls bay & Bugibba..
The Castello was built during the period of Fra Emanuel de Rohan Polduc, Grandmaster of the Order of St John of Jerusalem of Rhodes and Malta in 1783. It was originally used as a hunting lodge and the Castello has withstood the test of time and has graciously maintained most of its original structure as it has been carefully maintained and restored. Tel: 2157348.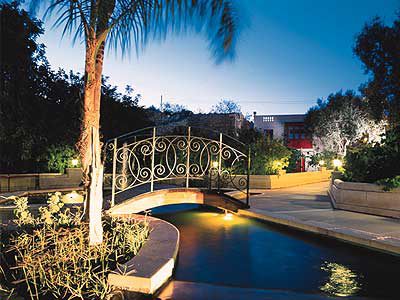 Ir-Razzett L-Abjad, set in the heart of Malta, is a typical Maltese farmhouse with a unique setting and idyllic surroundings. This 200 year old building is abundant in character and tradition the reception area is cur in rock and formed part of the original stables. Surrounded by a vineyard and orange grove, Ir-Razzett L-Abjad can cater for both indoor and outdoor functions, with a capacity of 450 and 2,000 respectively. Tel: 21 484030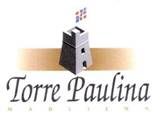 Torre Paulina. Famous for building sophisticated military architecture, Grand Master Martin De Redin personally financed numerous fortress towers around baroque Malta.  One such fortress tower is Torre Paulina at the apex of a fine undisturbed valley at Madliena, with superb views of the sparkling Mediterranean Sea. Extensive terraces open to the sea and sky with abundant landscaped gardens and live musicians who do to your ears what the chef does for your palate. Historical Torre Paulina is the place to experience the good old days.  Our decor is an unabashed exercise in the nostalgia of aristocratic baroque Malta. Tel: 21373284.

Eden Lodge Zurrieq. Situated just outside the picturesque town of Zurrieq, Eden Lodge is immersed in typical Maltese scenery. Offering spectacular views of the Babu Valley. Eden Lodge represents an ideal setting for your wedding receptions. The ample hall, decorated and furnished in true Maltese rustic style can accommodate up to 450 guests whilst 200 more can enjoy the large terraces and gardens. The facilities offered by Eden Lodge will ensure your event be one to be. Tel: 21683425.

Cottage Gardens – Zurrieq. Perched high up on a hill on the outskirts of Zurrieq and surrounded by a unique, natural, countryside environment, the venue enjoys spectacular views of Wied Babu as well as the island of Filfla in the background. Truly rustic and full of typical Maltese features, the design of this halls offers a unique feeling of space and comfort whilst maintaining the feeling of undisturbed privacy which makes all the difference in the organisation of your morning or evening wedding reception, making it definitely an event to remember. Tel 21683425.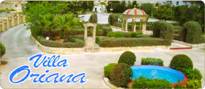 Villa Oriana – Rabat Choosing the right wedding venue is one of the most important elements of preparation for the big day. Villa Oriana stands on its own and is surrounded by the tranquil beauty of Buskett Gardens. This makes it an idyllic and romantic setting for your memorable day, be it a morning or an evening wedding. Tel 21454518.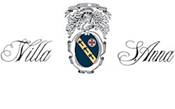 Villa Sant'Anna is in Triq il-Qaliet, Marsascala. Situated in one of the best locations on the island, it faces the beautiful Munxar bay of Marsascala.  The views from the villa are impeccable, probably the most beautiful in the  Mediterranean. It is an impressive wedding venue with a large interior full of beautiful furniture.  The verandah overlooks the Marsascala bay and it boosts of some of the best views in the Mediterranean. Upstairs the villa is also adorned with a sitting-room for photography sessions. Tel: 21821432.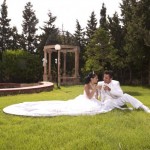 Villa Blanche. As a wedding venue it has a fantastic interior with granite flooring throughout and beautiful chandeliers.  The gardens have a large pool. A wedding venue that will take your special day to a climax. Facilities at Villa Blanche includes parking space for over 100 cars, large terraces and gardens, an open plan hall and catering facilities. Tel: 21657500
Palazzo Promontorio, Wardija.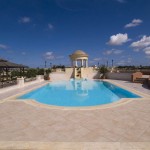 Inspire Marsaskala.

 Salone Delle Rose Tarxien.
The Management of Croce Bonaci Caterers would like to inform its esteemed clientele and the general public that it is no longer supplying outside catering services at Il Cortile Complex, Iklin.
N.B this does not apply to our clients that have booked already the venue.
For more info pls call 21225925 during office hrs.