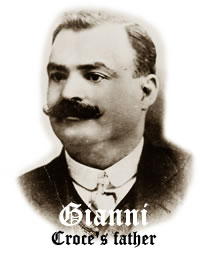 In 1884 Gianni Bonaci had his own bakery, then after his death, his sons Frans, Tony, Espedito, Croce and Gigi established the company Bonaci Brothers. Their first ambition was to develop Malta's first entertaining cafeteria.
In 1928, such a dream had come true, the Bonaci Brothers opened Malta's finest cafeteria, The Premier, offering the best entertainment situated in Valletta's busiest area; Piazza Regina.
All five brothers were business minded, and since three of them were also great pastry chefs, their next objective was to build a factory in order to supply other outlets with their confectionery goods. The Bonaci brothers succeeded once again, they became Malta's first ever leading bakers producing as today cream cakes, Easter eggs, Traditional Maltese Figolli and much more.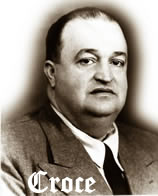 The Factory was then destroyed during an air raid in the Second World War, but once again they reopened another factory in Valletta, starting from scratch, but still having the Premier as their own source of living.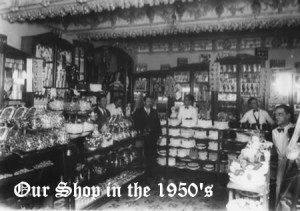 Croce Bonaci, one of the brothers has passed on his art of confectionery to his sons John and Charles.
In 1980, John the eldest brother retired and passed over the business to his younger brother Charles. During the years he increased labour and developed the confectionery to its optimal structure of today and decided to name the business after his father Croce. The factory today is managed by its third generation through Charles Bonaci and his sons Croce, John and Charles. This generation continues to flourish the company by introducing new goods, outlets and machinery.
In fact, Croce's sons continued to develop new recipes and improve the factory environment and investing in new machinery. Although Charles and John were on their own since their father Croce passed away, they did not give up, in fact they also started producing packed ice-cream and sugared almonds.